Our Commitment to Transparency
Global Media Outreach is committed to transparency and accountability. We're members of the Evangelical Council for Financial Accountability (ECFA) and have even been named one of the top 10 most impactful ministries by ROI Ministry. See what other organizations have to say about Global Media Outreach by visiting the links below.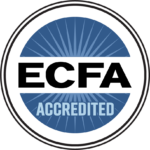 ECFA bases their accreditation on seven key biblical principles:
Standard 1: Doctrinal Issues
Standard 2: Governance
Standard 3: Financial Oversight
Standard 4: Use of Resources and Compliance with Laws
Standard 5: Transparency
Standard 6: Compensation-setting and Related-Party Transactions
Standard 7: Stewardship of Charitable Gifts
Global Media Outreach has been a member since 2012.

According to ROI Ministry, they exist for the following purpose:

"Less than 1% of Christian giving is used to minister to the poorest lost people in the world. ROI Ministry was founded on the principle that God's resources should be used as effectively as possible, to make the biggest lasting impact across the world, dollar for dollar.


ROI Ministry identifies the Top 10 ministries that are doing the most for the kingdom of God, based on their impact per dollar, so that you know where your charitable giving is going. By giving to one of our Top 10 Ministries, you can know you're making a difference. We don't merely add value to your giving resources; we multiply them through you in ways that matter to God, you, and many others forever! We do this by being true to our established standards, which places the greatest emphasis on measurable, lasting impact per dollar."
Global Media Outreach has been privileged to be selected in the Top 10 for many years now.
For a combined 88 years, Foundation Center and GuideStar each helped change the world by giving people the information they needed to do good.
Global Media Outreach maintains a Platinum ranking with Guidestar.

Excellence in Giving is a full-service philanthropic advisory firm serving high capacity donors since 2002.
"NONPROFIT ANALYTICS, a product of Excellence in Giving, reveals the health and performance of individual nonprofits. 175 curated data points for each charity gives you access to the same due diligence process used by family foundations giving millions each year."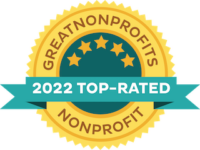 "GreatNonprofits is the leading platform for community-sourced stories about nonprofits, These stories are submitted by people who know you best — your clients, donors, volunteers, and others — all those who have experienced the impact of nonprofit work up close!"