Meet the passionate leaders behind Global Media Outreach.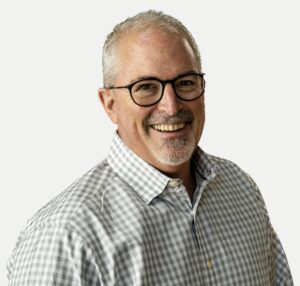 Jeff Gowler
President & Chief Executive Officer
Jeff Gowler joined Global Media Outreach in January 2016 as the Chief Development Officer. In 2017, he was promoted to President by the GMO board, who recognized his incredible leadership abilities. During his four years as President, Jeff directed the company to record growth, overseeing and leading fundraising efforts while helping to cast a vision for the future of global digital evangelism, expanding GMO's reach to unprecedented levels. Through Jeff's leadership, the company has achieved two major milestones – reaching 2,000,000,000 people with the Gospel of Jesus Christ and seeing 250,000,000 people make an indicated decision to accept Jesus as their Savior.

On May 25th, 2021, the board of directors appointed Jeff to President and CEO of Global Media Outreach. Jeff has his sights set on continued worldwide growth and expansion, including plans to create strategic global relationships, enabling everyone who says yes to Jesus to be connected to a church on the ground.

Jeff's background is equally impressive. Jeff has more than 12 years of ministry experience in two well-known, large non-profit organizations, Focus on the Family and Every Home for Christ. In addition to his ministry background, Jeff has extensive management and executive experience in the home building industry. He served as an executive vice president of operations with America's 5th largest home builder, Richmond American Homes, Inc. Jeff later started and grew his own construction and consulting businesses.

Jeff holds a Bachelor's Degree in Organizational Management and Marketing from the University of Colorado and has completed over 40 hours of coursework in Biblical studies and music.

He and his wife, Kathy, have two children and eight grandchildren and reside in Colorado Springs, CO.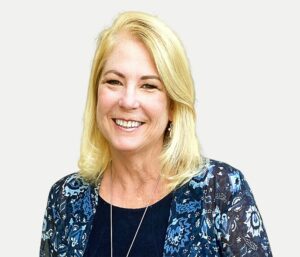 Michelle Diedrich
Chief Experience Officer
Michelle has served in multiple senior executive roles with Global Media Outreach since the ministry began in 2004.
Prior to her ministry work, she served as CMO and VP of Marketing for multiple enterprise software and start-up companies and provided consulting for other non-profit organizations and software companies.
Her journalism career included serving as Executive Editor of Technology South and Atlanta Computer Currents.
With a background in technology and journalism, she loves looking for new ways to share Jesus online.
Michelle and her husband, Mark, live in Florida but love visiting their grown daughters.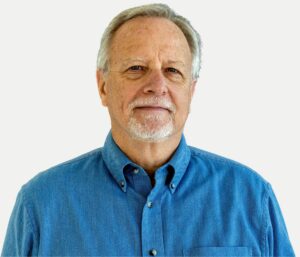 Dave Hammock
Chief Financial Officer
Dave has been with Global Media Outreach since March 2014. Before that, he served for 3 years in a dual role as the Chief Operating Officer and Chief Financial Officer of a ministry focused on a persecuted people group in the Middle East.
Dave retired from an assistant vice president position at AT&T in April 2011, where he had been employed for over 36 years. During his tenure at AT&T, he held a number of different departmental assignments in Missouri and Texas.
He holds a Bachelor's Degree in Management and a Master's Degree in Marketing. Dave and his wife, Marsha, both Missouri natives, relocated to Texas in 1997. They are charter members of Stonebriar Community Church where they are both involved in several church ministries. The Hammocks have two grown sons and a daughter-in-law who also reside in the North Dallas area.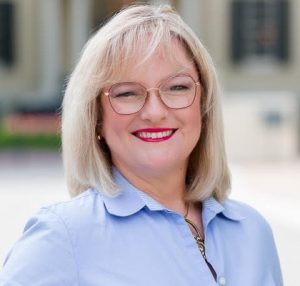 Jamie Radtke
Chief Growth Officer
Jamie Radtke is currently serving as Chief Growth Officer of Global Media Outreach .
Jamie previously served as the President of Explore God for seven years, which merged with Global Media Outreach in 2021. Prior to her time in the nonprofit sector, Jamie spent 20 years in the public policy and political space, which culminated in her campaign for United States Senate in 2012.
Jamie has worked in various roles for nonprofits, as an adjunct professor in higher education, as a consultant in corporate America, and in all levels of government. In 2010, she was selected to be one of Style Weekly's "Top 40 Under 40" for the Greater Richmond area. In 2012, she was selected to participate in the American Swiss Young Leaders Conference. Jamie is a frequent commentator and speaker.
Jamie received her undergraduate degree from Liberty University and holds a master of public policy from the College of William & Mary. Jamie and her husband have been married for 24 years. They live on a farm in Virginia and have four children.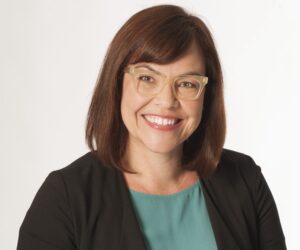 Yvonne Carlson
Chief Technology Officer
Yvonne Carlson recently joined Global Media Outreach as Chief Technology Officer after serving as Vice President of Product at Unite Life.
She holds a bachelor's degree in Psychology and completed graduate work in Information Communications Technology. She is a member of the Institute of Electrical and Electronics Engineers Computer Society and serves in leadership positions with NRB, FaithTech, and Missional AI.
Her work experience includes technology leadership positions in multiple industries, including broadcasting, global manufacturing, advertising, fundraising, and higher education.