What's the Value of a Nickel?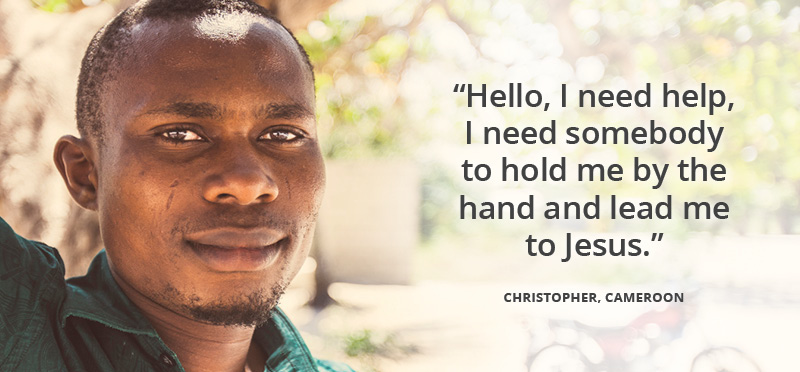 Can One Nickel Share Jesus?
We often overlook the value of a nickel. Think about it, five cents alone can't really buy much, but what if that nickel you have somewhere in your house, your bag or at the very deep ends of your purse can buy someone like Christopher a chance at eternal life?
It can! When you partner with Global Media Outreach, we take your nickels and turn them into opportunities to share Jesus. We've already shared the gospel more than 1 billion times, but we won't be satisfied until the whole world hears.
Reaching the World with the Gospel
When Jesus spoke to his disciples after the resurrection, He instructed them to "...Go into all the world and preach the gospel to every creature" (Mark 16:15).
That's our mission.
How Can You Share Jesus?
Now let's do some math: If $100 is 2,000 nickels, that means you can share Jesus 2,000 times when you give $100. That's 2,000 people just like Christopher. The more you give the more lives you can help change forever through Online Missions.
Jesus calls us the light of the world (Matthew 5:14). Let's keep shining and sharing the Good News of Jesus.
Share your nickels and shine your light